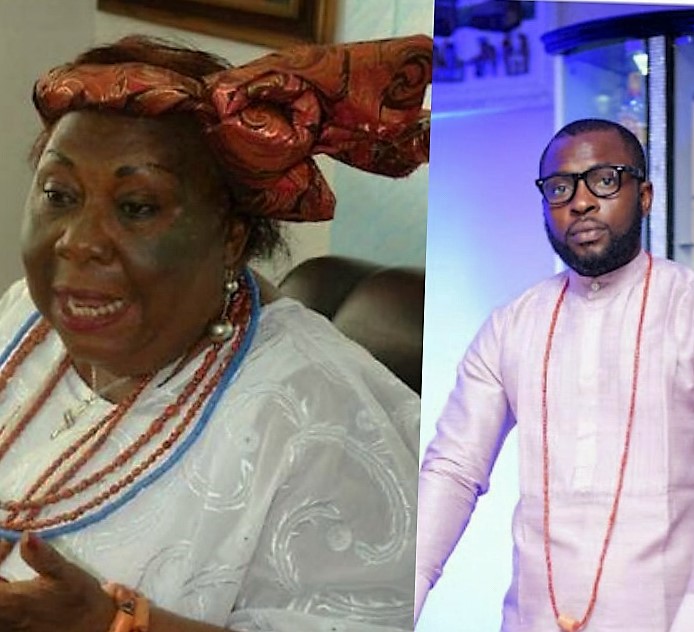 The Itsekiri National Youth Congress, INYC says statement credited to Chief Rita Lori-Ogbebor, wherein she purportedly said Chief Ayirimi Emami "will not be recognized as the Ologbotsere of Itsekiri Nation" is most unfortunate as there "is nothing like Ologbotsere of Itsekiri Nation, but Ologbotsere of Warri Kingdom". President of INYC, Comrade Esimaje Awani in a statement released Tuesday October 24 in Warri, Delta State, refuted Chief Ogbebor's insinuation that the conferment of the prestigious title of Ologbotsere on Chief Ayirimi Emami by the Olu of Warri was against the collective interest of Itsekiri Nation.
He stated, "it's rather unfortunate that Chief Ogbebor chose to mislead the public that the revered Olu of Warri, Ogiame Ikenwoli took a decision on his own without proper consultation when it was widely reported that the Ologbotsere families at a meeting in Sapele, Delta State Thursday October 19, reaffirmed their resolve that Chief Emami remains their choice and a letter to that effect was duly communicated to the Olu".
On the allegation by Chief Ogbebor that Itsekiri rejected Chief Emami prior to the appointment , the INYC President averred, "she ought to know better, the choice of who becomes Ologbotsere is nothing political, but the prerogative of Ologbotsere families, subject to the discretion of the Olu of Warri. I must restate that from the first instance when Chief Emami and Ojoye Oma Eyewuoma were nominated by the Ologbotsere families and the latest which saw the sole nomination of Chief Ayirimi Emami by the Ologbotsere families, which Chief Rita Lori-Ogbebor and other political jobbers are not biologically part of, Ogiame Ikenwoli followed due process. It might also interest the unsuspecting public to know that the letter nominating Chief Emami as Ologbotsere by the affected families was read before the Olu of Warri, Ogiame Ikenwoli conferred the prestigious title on Chief Emami at the Olu Palace, Warri, in the presence of prominent Warri Chiefs such as Chief J.T.Y. Pessu, Chief Ikomi, Chief Thomas Ereyitomi and Chief Akoma among others". According to Esimaje, the ethnic consciousness in Nigeria today "is evident in the appointment of Chief Gani Adams as Aare Ona Kakanfo of Yoruba and further gives credence to the choice of Chief Ayirimi Emami by the Ologbotsere families and his subsequent installation as Ologbotsere of Warri Kingdom by the Olu of Warri, Ogiame Ikenwoli".